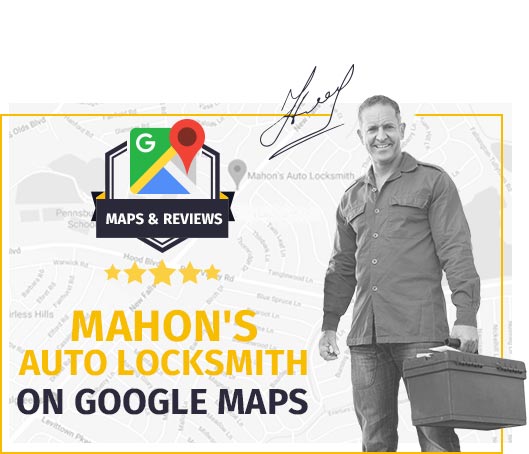 Speed In Your Time Of Need - Mahon's Auto Locksmith
There is no one in the Levittown PA area that can help you better than us! Make us your first and only choice, and you won't regret it. We are the best automotive locksmith service providers out there. Locked keys in car won't be a problem anymore. Let us help! Call us right away - we have the best pricing, licensed professionals, and we're always available.
Auto Locksmith - when do we help?
You've heard about a locksmith who repairs door locks, but when does one need a car locksmith? Our automotive locksmiths are here to help you solve any auto lock-related issue. If you've lost your car keys, got locked keys in car, or broken your transponder key - we are the ones to make a quick fix and get you going. Our team is always there for you to:
Repair, replace, install, or update any type of automotive lock - if you need a car lock change, repair, etc., we can do it as soon as you contact us
Opening jammed car door - are you stranded and can't seem to open your frozen or stuck door? We are here to the rescue!
Car key cutting - we can manufacture the lost keys for you, or perform rekeying
Transponder key reprogramming/replacement - we keep up with the modern technology and have the skilled experts to help you out
Key fob replacement and more...
Are you worried about the response? - If you are concerned whether or not an auto locksmith will arrive fast, have no doubt when choosing us! Our technicians are always on top of it since you can expect them to arrive in about 20 minutes. Regardless of your current location in the Levittown PA area, we are always nearby to make you mobile in no time.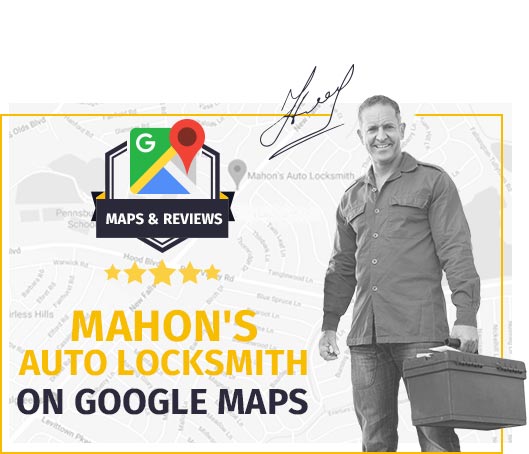 Why choose Levittown PA Locksmith?
Because of the best pricing - Who said that auto lockout services have to be pricey? Some car locksmiths might charge a fortune, but that's not the case with us! You can expect the fairest pricing for a professional service. Our goal is to attract more customers, not to repel them.
Because of the 24-hour availability - Have you got locked out of car in the middle of the night, on the weekend? Don't sweat, we are always a phone call away. At Locksmith Levittown PA, you can count on our service no matter the time frame.
Because we are professionals - Not only that we have a long tradition of being automotive locksmiths, but we also take pride in being fully bonded, insured, and licensed. If you care about getting professional help from the team who know what they''re doing, we should be your choice.
Because we are friendly - We encourage you to call us and ask whatever questions you think you need. Our friendly operators are happy to answer your questions and address your concerns, as well as to send out a mobile locksmith technician your way.
Getting back on the road has never been easier. "I found the best car locksmith near me!" When our clients are happy, we are happier.