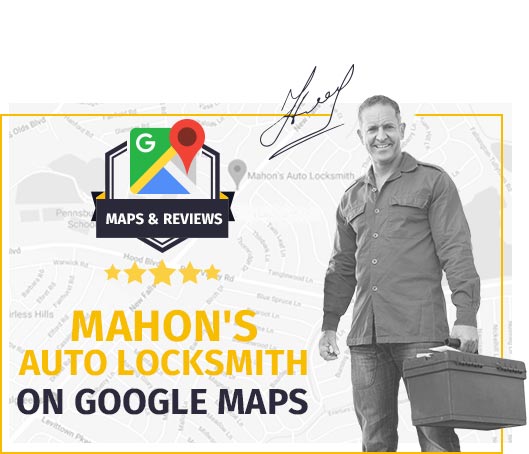 Fast, Responsive Levittown Locksmiths At Your Service Non-Stop
The best emergency locksmith solutions are right here for you - we offer the top-notch technology and products as well as the best technicians to intervene whenever you need them. "I need a local locksmith near me to help me, I'm locked out" - our team is always closer than you think. At Levittown PA Locksmith, the emergency service we provide is efficient, always low-priced, and very fast. Inconveniences with locks and security can happen at all times, and we are here to make the repair painless and stress-free. Finally, we are someone you can trust to do the job for you. Contact us for worry-free lockouts and more!
Our services - what can we do for you?
From our locksmith team for urgent situations, you can always count on the job excellently done. Among many services we offer, here are few:
Emergency lock installations or repairs - there are situations when you can encounter a broken lock and key, and you will immediately need to repair it, or you need a brand new one. That's where we jump in!
Lockouts - when a lock is broken or jammed, you need your door to be opened fast. It can happen in the middle of the night, on the weekends, or at another inconvenient time. We are here to help you do the opening, without damaging your property - whether it's a house door, car door, or office door.
Temporarily securing property
Changing locks after break-ins - this is a huge mishap when you need the help of real professionals to help you restore the safety to your home, office or vehicle.
And much more...
From our team, you will get a perfect execution every single time, without damaging your goods. If you have any questions, do not hesitate to call us - we are always ready to address all your concerns.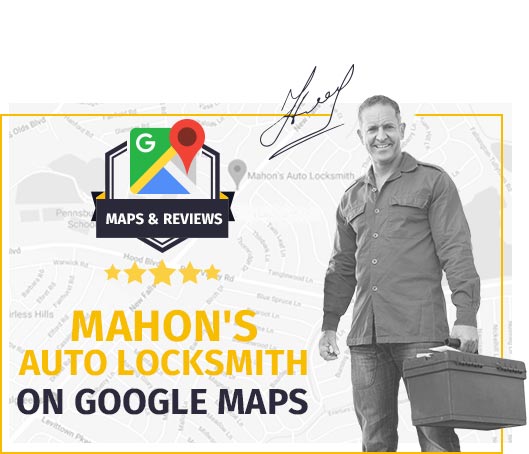 A licensed team is a way to go
Locksmiths should always be three things - licensed, bonded, and insured. When a locksmith has a license, it means he is well-trained and capable of doing the requested job. To have a bond and insurance is equally important - insured is not only the client but the locksmith as well. That way the possibility of any mishaps, damages, or injuries at work are minimized and insured. We always like to provide the ultimate quality!
Urgent service doesn't have to cost a fortune
Affordability is one of our key traits at Locksmith Levittown PA. It's necessary that we have our customers trust and having affordable pricing is one of the best ways to gain trust. With us, there is no need to worry about the scammers who will rip you off in an urgent situation. Our pricing is well-known, and it's very affordable for the top-quality service you are getting.
Here for you 24/7 - Mahon's Auto Locksmith
No matter what time of the day or week it is, you can count on our technicians to be ready for your call. Emergency service requires availability as well as speed, so that is what you are getting from us - "I found the fastest locksmith near me!"
Do you need the fast locksmith technicians who are also 24/7 available, but affordable and licensed? Search no more - we have all you need. Call us right away! 215-279-9072